Batch Downloader
If you want to download multiple videos and don't have time to wait and see, Batch Downloader can help you. Here we will introduce two of the easiest ways to download bulk videos in one click.
1. Download all videos from a web page​
1.1 Discovering with the Batch Detector​
Open the web page you want to download in the browser and click the Batch Detector button.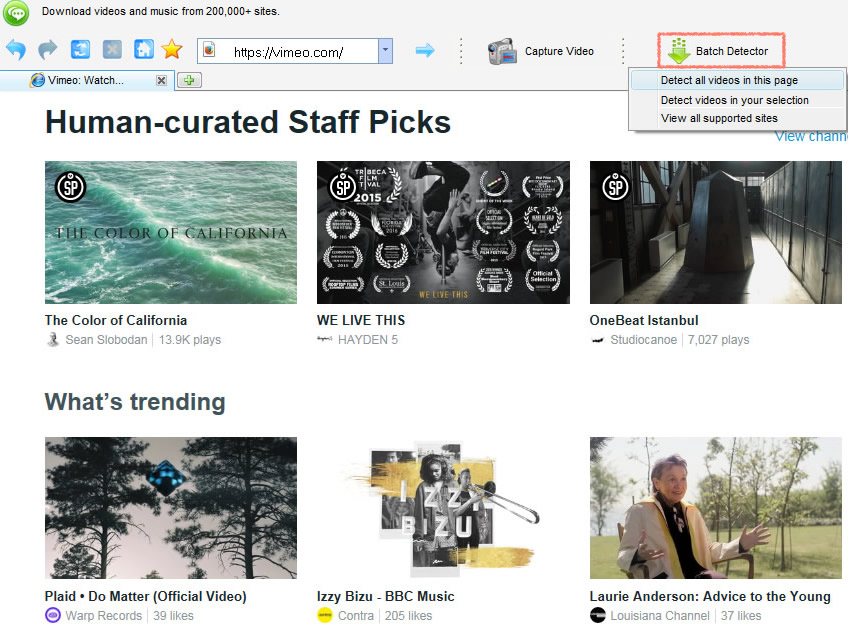 1.2 Detect playlist​
As the menu pops out, you can choose to Detect all videos on this page to detect all the videos. If you just want to download part of them, please select the special video links and choose Detect videos in your selection.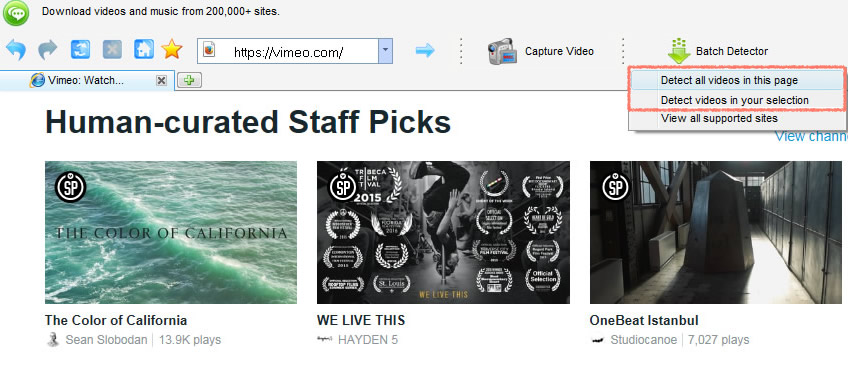 1.3 Choose a video to be downloaded​
After you select your task, you will see a new window come out for further selection.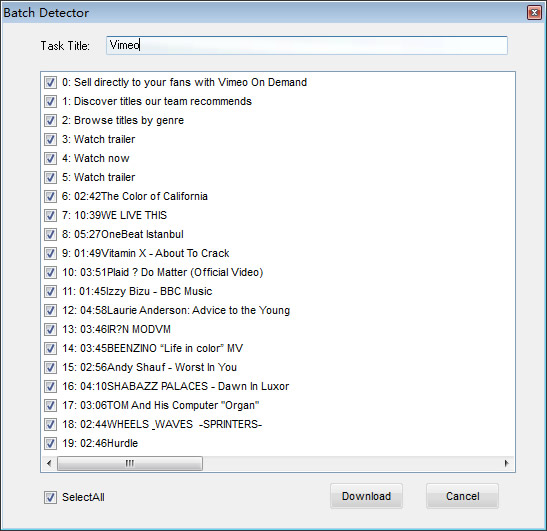 1.4 Create a batch download task​
Choose the videos you want and click the "Download" button to start the batch task. It will jump to the Batch Downloader window. It appears like this: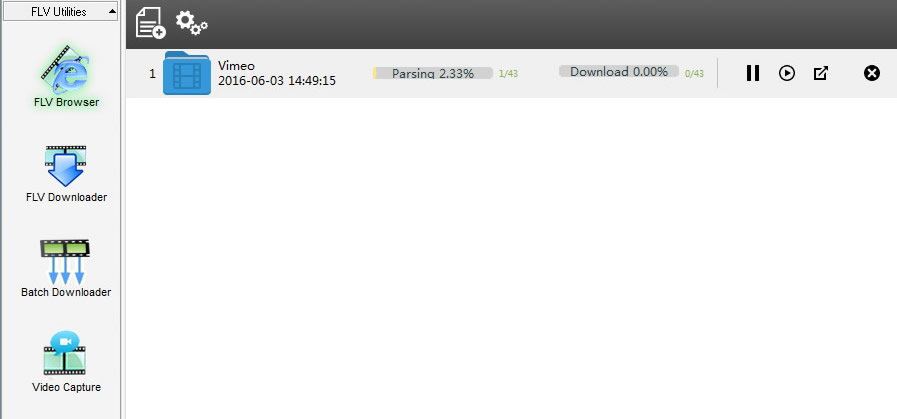 1.5 Manage batch download tasks​
If you want to know the details of each task, double-clicking on the task will lead you to the next level of the task for more details. It appears like this:
---
2. Download Youtube playlists, channels, and user videos​
2.1 Open Batch Downloader​
Click the "Batch Downloader" button, and the window of "Batch Mode" will be displayed as below.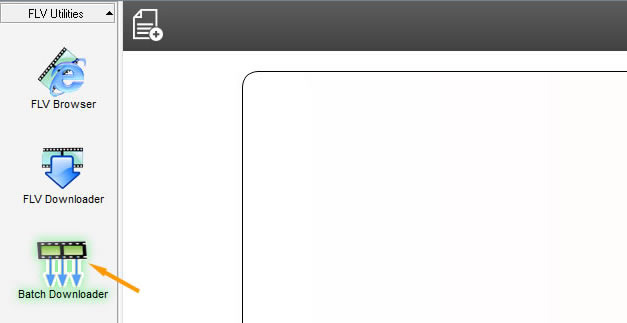 2.2 Create playlist task​
Click the "New Task" button to start a new batch task.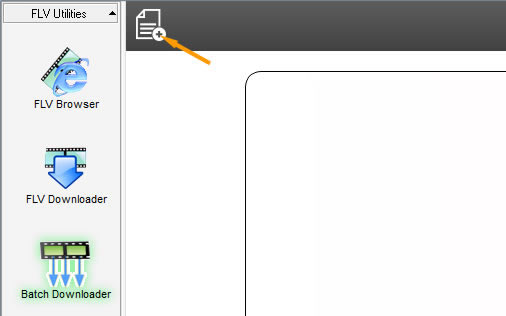 2.3 Input the web page URL​
A new window will be opened. Please input the URL of your YouTube playlist or channel and click the OK` button to add a new batch task.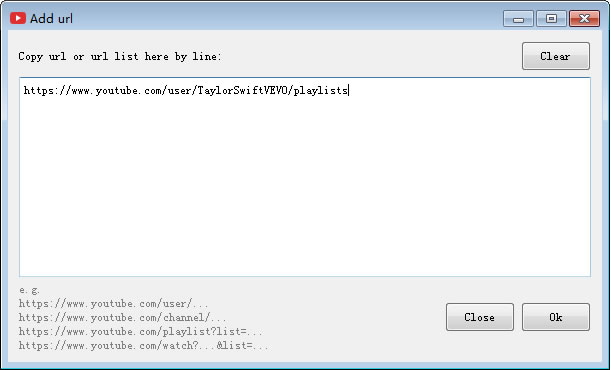 2.4 Alternative ways​
You can also create a batch task through the browser of GetFlv. Open your YouTube playlist or channel in the browser, and GetFlv will detect the URL and pop it out for you. Click the download` button to download it.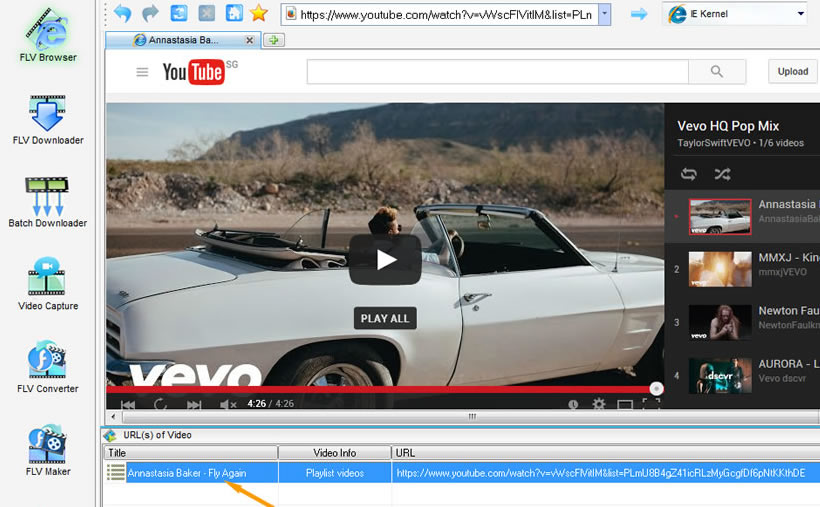 2.5 Manage batch download task​
In the "Downloading" window, you can watch the process of the batch task. Mac Video Downloader can download your video at up to 10 times normal download speeds. You can preview your video while it's still downloading through the built-in player. For the stopped tasks, you can also resume them.